Protect Your Information with Secure Shredding and Hard Drive Destruction
Servicing Nebraska and Iowa

Shredding Services
Professional shredding service prevents identity theft and preserves client confidentiality.

Electronic Recycling
From computer to cell phones ­­- DataShield recycles electronics safely and securely.

Data Destruction
Compromised data can damage your company's reputation. We destroy your data for good.

Records Management
DataShield facilities are equipped with state-of-the-art security and 24-hour surveillance.
Friendly.
Knowledgeable.
Trusted.
Your confidential information is important to you. It's important to us, too. That's why we offer paper shredding services for sensitive documents. For electronic data, our physical hard drive destruction service ensures your private data is completely destroyed, forever.
The confidential information stored on your electronics can fall into the wrong hands, causing your business to be at risk for stolen data – that's why we are proud to offer electronic recycling and hard drive shredding services to safely and securely dispose of your old electronics.
How Does Secure Shredding Work?
DataShield takes the worry out of your information destruction and disposal needs.
We are AAA NAID Certified and are the first company in Omaha to have staff members with the Certified Secure Destruction Specialist accreditation from NAID.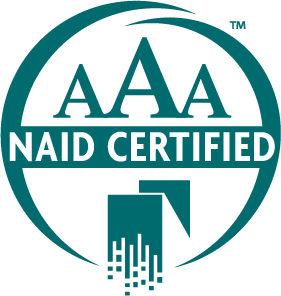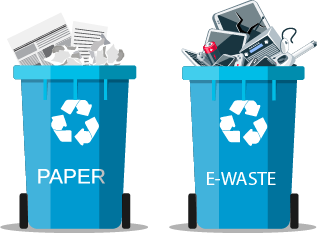 Protecting Your Business While Protecting the Environment
It's reassuring to know that DataShield's shredded paper and destroyed hard drives are never sent to landfill.  100% of shredded paper and electronic waste is fully processed and recycled into new products.  We care as much about the environment as you do.

"DataShied exceeded my expectations in every way. They called ahead of time and showed up promptly at the agreed-upon time. Our pick-up driver is always very polite, courteous and very easy to work with. I would definitely recommend DataShield to anyone looking for dependable, professional and secure data destruction services."
John A. - Business Manager
DataShield provides physical destruction and shredding of hard drives, data tapes, cell phones, and other electronic media.  Depending on your needs, DataShield offers high-speed
You Can Put Your Trust In Us
Start Protecting Your Documents and Data Today with DataShield