Recycled doesn't always mean destroyed
The data destruction process is the process of destroying physical, electronic, and digital data.
Most people don't properly dispose of their data. Some aren't even aware that data disposal is a necessary way to avoid identity theft. However, there are many different types of data a thief can steal if not properly discarded: personal information, bank account details, private photos and videos, and much more. The data destruction process is the process of destroying physical, electronic, and digital data. Most businesses have a plethora of confidential materials to get rid of, so invest in a partnership with DataShield and start destroying your data today.
Here's a step-by-step guide to your data destruction partnership with DataShield: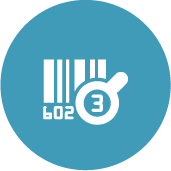 Secure From the Start
Destruction-ready data can either be dropped off at our facility or picked up by DataShield. We track all hard drives and electronics by recording the serial numbers and the date each was received. The transfer of custody documents is signed by both parties, confirming materials received.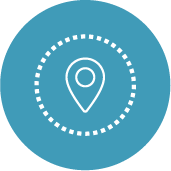 The Choice is Yours
Based on your preference, data can be destroyed on-site while at your location while you watch or we can transport it in our secure truck to our secure facility for immediate shredding.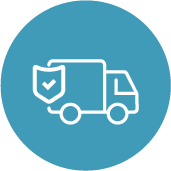 Trusted Transportation
If you choose to have your data picked up from your facility, you can rest easy knowing that your data is secure before it even leaves your door. Once serial numbers are recorded, hard drives and other sensitive materials are placed in locked carts and moved to a locked, GPS-equipped truck for transportation to DataShield.
Data Destruction
Your data is destroyed according to NAID standards at DataShield's security-focused facility. DataShield's facility is controlled access with 24-hour security and surveillance. Data is destroyed with a shredder intended for the complete destruction of hard drives and other electronic media so that your important information is unrecoverable. Plus, unlike other companies, we never resell hard drives.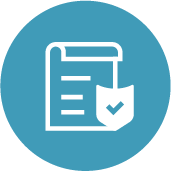 Secure to the Finish
Once your data is completely destroyed, you have issued a Certificate of Destruction, itemized by serial number and drive description, confirming that the hard drives have been physically destroyed in an environmentally safe manner and in accordance with universal waste regulations.
We are AAA NAID Certified and are the first company in Omaha to have staff members with the Certified Secure Destruction Specialist accreditation from NAID.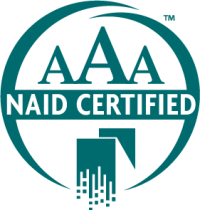 Start Protecting Your Documents and Data Today with DataShield