Professional on-site and plant-based document shredding
The difference between recycling and secure shredding could save your company millions.
With the average cost of a security breach reaching over $7 million, your company can't afford to simply shred. Piled up papers take up space and tasking your employees to shred paper wastes time and puts your confidential information at risk. Upgrade your office with secure shredding to save time, money, and worry.
Why is secure document shredding important?
There are two big reasons why shredding your personal documents safely are important. Every business needs to shred, and a lot of companies think recycling is an adequate alternative to shredding. It's NOT. From a risk management standpoint, recycling your private paper documents is extremely risky and can be considered negligent if used against you in a legal case. Here are two reasons why utilizing a professional shredding service is important:
Helps to Prevent Identity Theft
Any company can easily fall victim to identity theft. No matter how big or small your business is, you are still a potential target for identity theft if the proper precautions are not in place when disposing of confidential documents.
Preserves Client Confidentiality
Many industries such as hospitals and banks are known to have a large amount of confidential information. In order to protect client confidentiality, these industries must make document shredding a high priority.
Our facility is secure with controlled, limited access and fully documented processes that assure your assets and media are always accounted for.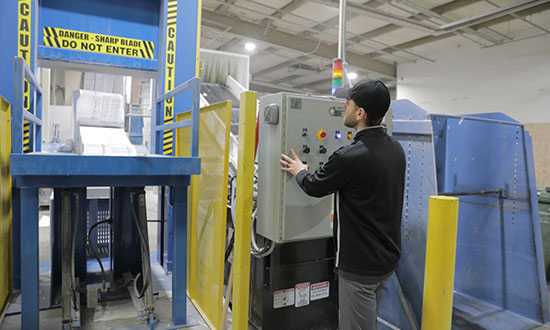 Why is secure document shredding important?

Peace of Mind
Using a document shredding service gives company owners and customers peace of mind knowing that their important and personal information has been destroyed safely and responsibly.

Eco-Friendly
Shredding services and recycling paperwork can contribute to a healthier environment. It's a great way to keep the landfills from filling up, protects trees from being used for new paper products, and it leaves a positive impact on the earth.

Saves You Money
Using a professional shredding service gives people the option to take care of the document shredding process through a third party. Say goodbye to purchasing expensive paper shredders when DataShield can do the work for you safely and securely.
We understand that when it comes to secure shredding, one size does not fit all.
That's why we give you options for your company's document destruction needs. Our on-site and plant-based paper shredding caters to various demands while maintaining security and convenience. We also offer records management and data destruction for companies who need to securely store confidential information or destroy hard drives and other data.
How Does Secure Shredding Work?
DataShield takes the worry out of your information destruction and disposal needs.
We are AAA NAID Certified and are the first company in Omaha to have staff members with the Certified Secure Destruction Specialist accreditation from NAID.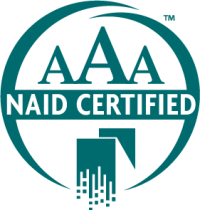 Product, Uniform and Merchandise Shredding
If an item contains your company name or logo then your brand reputation is on the line. Let DataShield protect your business by providing a comprehensive destruction solution for the branded items you are ready to destroy.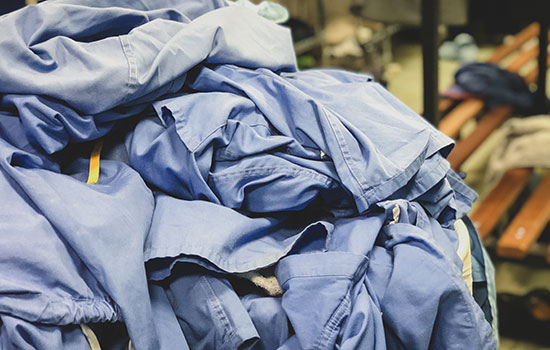 Protecting Your Business While Protecting the Environment
It's reassuring to know that DataShield's shredded paper and destroyed hard drives are never sent to landfill.  100% of shredded paper and electronic waste is fully processed and recycled into new products.  We care as much about the environment as you do.
Shred events bring people to your business – and lend credibility to your brand. We do all the work. You get all the credit. Pick a date and we'll be there with the personnel and trucks to take care of the documents brought to your business to be securely destroyed.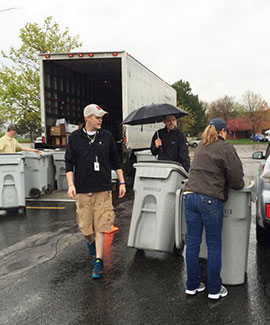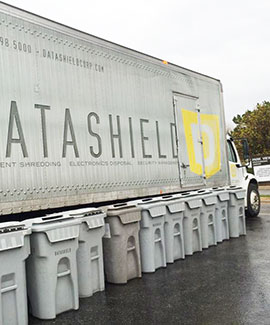 Start Protecting Your Documents and Data Today with DataShield