Secure document shredding servicing
Nebraska and Iowa
Why you should be shredding your paper documents with DataShield.
Whether it's your clients' private information or your own, keeping confidential documents safe and secure is crucial. Some of us hold on to files with our personal information such as bills, bank statements, social security numbers, addresses, and credit card numbers in areas that are not secure. This can be threatening to your identity and in some cases, can cause a data breach if you are not careful. A data breach is never a good thing and can put you and/or your business at risk.
How Does Secure Shredding Work?
DataShield takes the worry out of your information destruction and disposal needs.
Top 5 Reasons to Shred Your Documents
1. Protects You and Others from Identity Theft
Identity theft is on the rise and becoming a huge threat to those with personal information on the internet. Criminals are still rummaging through trash cans and waste bins to find boxes with any personal information they can get their hands on. Even knowing something as simple as a name and address can make it easy for a thief to apply for a credit card under your name.
2. Saves You Storage Space
Piles of unnecessary papers and documents can cause clutter in the workplace. Paper can take up a lot of space in an office, on a desk, inside a filing cabinet, or any other place where space can be limited. Having big stacks of paper can also be a fire hazard, which can spread throughout the entire office. Shredding and disposing your excess paper safely and securely can help minimize your risk of a fire.
3. Preserves Mother Nature
We all want to do our best to protect mother nature, right? By shredding your unnecessary papers and documents, you are essentially helping to reduce the amount trees needing to be cut down. The paper that is shredded and recycling is used to make more paper. Shredded paper also serves as the perfect material to be composted.
4. Compliance with the Law
Medical records, personal addresses, salary details, and any financial data are considered as confidential waste. By law, confidential waste must be disposed of correctly under the Data Protection Act, and there are laws that penalize the improper disposal of documents with confidential content. These sensitive documents must be shredded before being thrown away to protect client or employee confidentiality.
5. Save You Time and Money
Maintaining an internal shredding program for your business can be costly. When you shred your private documents in-house, you end up paying someone else to feed a shredder. Outsourcing your paper shredding saves you money in the long run. Professional shredding services, such as DataShield, are hired to handle the entire process from start to finish, allowing more productivity for you and your staff.
Types of Documents You Should Be Shredding:
ATM receipts
Bank statements
Copies of a birth certificate
Pay stubs
Medical and dental records
Legal documents
Credit and debit card bills, summaries, and receipts
Tax forms
Used airline tickets
Utility bills (telephone, gas, cable, electric, water, TV, internet)
Anything with a signature, account number, social security number, or medical or legal information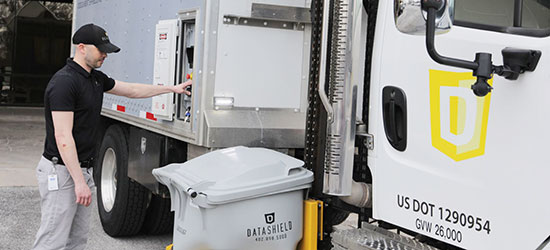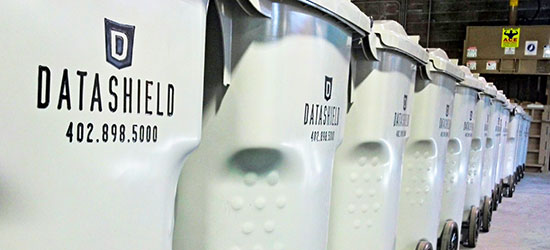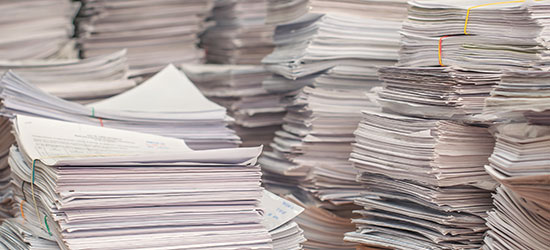 Clean out your cluttered confidential documents and schedule a purge today.
DataShield's state-of-the-art mobile shredding trucks will arrive on the scheduled day and shred right on-site.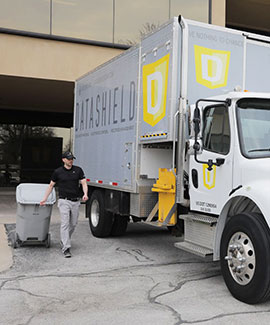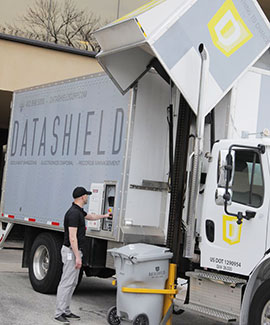 We are AAA NAID Certified and are the first company in Omaha to have staff members with the Certified Secure Destruction Specialist accreditation from NAID.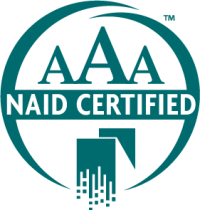 Shred events bring people to your business – and lend credibility to your brand. We do all the work. You get all the credit. Pick a date and we'll be there with the personnel and trucks to take care of the documents brought to your business to be securely destroyed.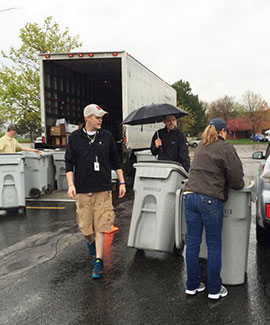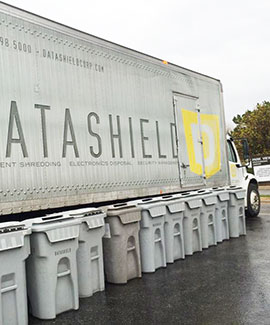 Start Protecting Your Documents and Data Today with DataShield