How Our Shredding Process Works
The paper shredding process is very important and your business records are valuables that deserve to be protected the right way. A professional shredding service provides a destruction and shredding process that enables private, personal, and confidential records to be shredded in a responsible and secure manner. Invest in a partnership with DataShield for all your document shredding and record management needs.
Here's a step-by-step guide to your secure shredding partnership with DataShield:
1. Pick Your Plan
Partnering with DataShield is a stress-free way to ensure the destruction of your sensitive information. All you have to do is collect your confidential documents in one of our locked security containers and choose a service. Depending on the volume of your material and the frequency of their destruction, you may sign up for a purge or routine paper shredding service. The confidential documents that are ready for destruction can either be retrieved from your facility or received at DataShield – it's up to you.
2. Trusted Transportation
DataShield uses the latest technology to track all of our vehicles. Our drivers can scan and record the unique barcode assigned to your secure container during each phase of destruction. All documents remain in their containers as they're transported on one of our locked, GPS-equipped trucks.
3. Document Destruction
Your documents are destroyed according to NAID standards at DataShield's secure facility. We make protection a priority by having a strictly controlled access entrance and 24-hour security and surveillance. Your paper is never dumped on an unsecured floor.  After the material is destroyed it is recycled according to universal waste regulations and you receive a Certificate of Destruction.
RECORDS MANAGEMENT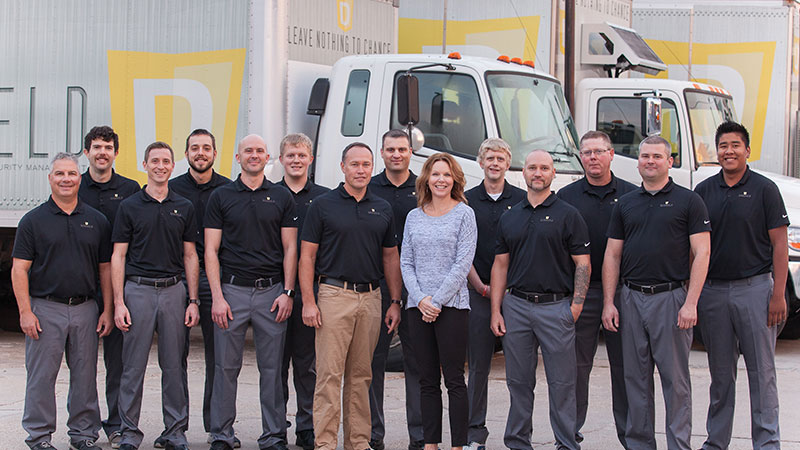 Our new facility now offers records management for your information security needs. Our building is equipped with state-of-the-art security technology and is under 24-hour surveillance.